New Patient Special

$29 New Patient Exam + Adjustment
This includes a full consultation, examination and adjustment as indicated. No hidden fees, X-ray charges or other initial costs. Just $29 for your first visit, period.
Affordable Price Structure
At Concise Chiropractic PC, no X-rays are required. We don't use a lot of expensive equipment to treat you nor are you subjected to any outrageous care plans. If you've had previous imaging or other studies conducted, you're welcome to bring them to your appointment.
If you have additional questions about our price structure and services, please call (719) 360-5954.
$39 Single Visit Rate
The single visit price is a flat $39 for everyone, every time. We accept credit card and cash payments.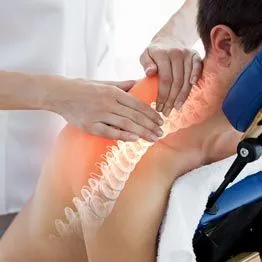 Membership Pricing
A $89 membership fee allows patients to come in for chiropractic treatment up to four times per month. A four-month minimum commitment is required. Any additional visits during the month are discounted to just $10.
Youth in the same household as an adult member can get their own memberships for $39 per month.
Pre-Pay Packages
Pre-pay discounts are available for patients who prefer less frequent visits or simply wish to decline the membership option. Packages are available for 8, 12, or 24 visits.
Visits are used as per patients' discretion; they never expire and they are used one at a time. This option is ideal if you visit the chiropractor two times or less each month. Packages may be shared among family members too.
8 visits ($28 each) = $224
12 visits ($26 each) = $312
24 visits ($23 each) = $552
___________________________________________________________________________________________________________________________________________
Cold Laser Pricing

Cold Laser treatments are done to help soft tissue healing and reduce pain and inflammation. We do cold laser by appointment only during normal business hours.

Intro Cold Laser Session only $29 (only available to first time Cold Laser patients)

$40 Single appointments after the initial treatment

Packages:

- 5 pack of Cold Laser Treatments $150 ($30/session)

-10 pack of Cold Laser Treatments $250 ($25/session)